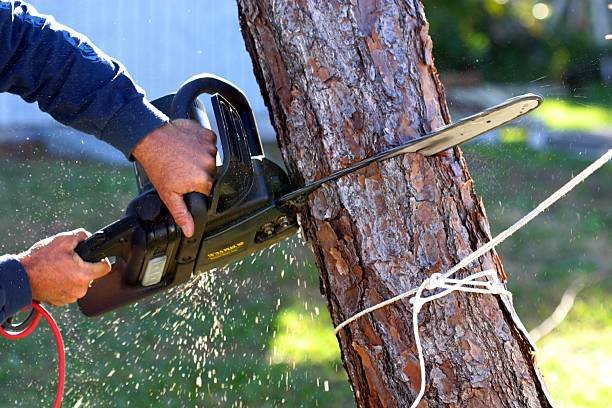 Are you looking for tree removal in your local area? Do you have a dead tree that is posing a threat to your property and home? No need to worry at all, we will gladly come right out and assess the situation and remove any dangerous trees or limbs from your property. Once a tree gets old and begin decaying, it will need to be removed.
Trees that are dying or have been damaged could potentially be very dangerous if not properly removed. This in itself could become a serious liability for a homeowner or business owner. Not to mention, once tree limbs begin falling on your property on a routine basis, that is a telltale sign that your tree could be dying.
A dying tree poses a great threat! We specialize in the removal of trees and provide lawn and landscape services such as mowing, landscaping design and installation, irrigation and drainage systems, trimming and maintenance of shrubs and hedges, chipping and mulching, soil testing, aeration, seeding, and sodding.
We also offer fertilization, insect control, and disease prevention services to keep your lawn and landscaping looking its best. Don't wait until something bad happens, give us a call today and we will be more than happy to remove your unwanted trees and take care of all your lawn and landscaping needs!